10 Days Until MotoGP Comes to the UK!
GOPRO BRITISH GRAND PRIX MOTOGP™ THIS AUGUST BANK HOLIDAY WEEKEND, FRIDAY 24 – SUNDAY 26 AUGUST
This year has already seen some of the most exciting races in the history of the MotoGP™ class; something that is almost guaranteed to carry on at Silverstone thanks to the fast, wide track's ability to create great racing.
Home-grown hero Cal Crutchlow will be hoping to build on his third MotoGP race win earlier this season as he takes the fight to World Champion Marc Marquez and rivals like Valentino Rossi.
Not that we're counting or anything but.... 10 Days Until MotoGP Comes to Silverstone! Here's the low down on how to get ready for race day!
1. First of all you need the tickets otherwise you're not going anywhere 🎟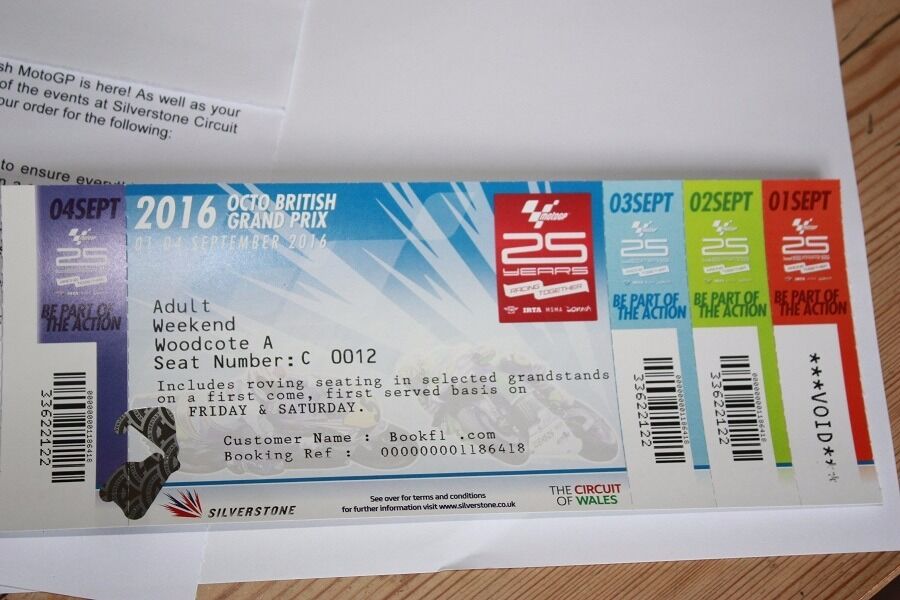 2. Decide who your going to take with you... nobody want's to watch that incredible race on their own! 🏃🏃
3. Join the crowd and support your favourite rider with the latest MotoGP Merch 👕👖
4. Make sure you've got a killer flag to wave on your rider! 🏁
5. Get the beers in and enjoy! 🍻
Leave a comment
Comments will be approved before showing up.
Size Guide
THE SIZE GUIDE THAT YOU CAN SEE BELOW SHOWS YOU HOW TO CONVERT SIZES OF OUR PRODUCTS. MEASURES ARE INDICATED IN CM 

The sizes below are measured from arm pit to arm pit, to get UK sizes double the size then divide by 2.5 
MAN'S T-SHIRT AND POLO
| | | | | | |
| --- | --- | --- | --- | --- | --- |
| Size | S | M | L | XL | XXL |
| Chest | 48,5 | 50,5 | 52,5 | 55,5 | 59,5 |
| Length | 70 | 71,5 | 73 | 75 | 77 |
| Shoulders | 42 | 44 | 46 | 49 | 53 |
MAN'S FLEECE AND JACKET
| | | | | | |
| --- | --- | --- | --- | --- | --- |
| Size | S | M | L | XL | XXL |
| Chest | 53 | 55 | 57 | 59 | 61 |
| Length | 66 | 68 | 70 | 72 | 74 |
| Shoulders | 47 | 49 | 51 | 53 | 55 |
MAN'S PANTS
| | | | |
| --- | --- | --- | --- |
| Size | M | L | XL |
| EUR Size | 44 | 46 | 48 |
WOMEN'S T-SHIRT
| | | | | | |
| --- | --- | --- | --- | --- | --- |
| Size | XS | S | M | L | XL |
| Chest | 40 | 41,5 | 43 | 44,5 | 46 |
| Length | 56 | 58 | 60 | 62 | 64 |
| Shoulders | 33 | 34 | 35 | 36 | 37 |
WOMEN'S TOP
| | | | | | |
| --- | --- | --- | --- | --- | --- |
| Size | XS | S | M | L | XL |
| Chest | 37 | 38,5 | 40 | 41,5 | 43 |
| Length | 58 | 60 | 62 | 64 | 66 |
WOMEN'S FLEECE
| | | | | | |
| --- | --- | --- | --- | --- | --- |
| Size | XS | S | M | L | XL |
| Chest | 42 | 44 | 46 | 48 | 50 |
| Length | 60 | 62 | 64 | 66 | 68 |
| Shoulders | 35 | 37 | 39 | 41 | 43 |
KID'S T-SHIRT AND POLO
| | | | | | | |
| --- | --- | --- | --- | --- | --- | --- |
| Size | 0/1 | 2/3 | 4/5 | 6/7 | 8/9 | 10/11 |
| Chest | 28,5 | 31,5 | 34,5 | 37,5 | 40,5 | 43,5 |
| Length | 37 | 40,5 | 44 | 47,5 | 51,5 | 56 |
| Shoulders | 22,5 | 24,5 | 26,5 | 28,5 | 30,5 | 32,5 |
KID'S FLEECE
| | | | | | | |
| --- | --- | --- | --- | --- | --- | --- |
| Size | 0/1 | 2/3 | 4/5 | 6/7 | 8/9 | 10/11 |
| Chest | 28,5 | 31,5 | 34,5 | 37,5 | 40,5 | 43,5 |
| Length | 37 | 40,5 | 44 | 47,5 | 51,5 | 56 |
| Shoulders | 26 | 28 | 30 | 32 | 34 | 35 |