FIVE IMAGES THAT PROVE MARC MARQUEZ CAN DEFY PHYSICS
MORE THAN anyone else in MotoGP, Marc Marquez is the rider that seems able to do exactly what he wants with his bike while getting away with 'moments' that look like sure-fire crashes.
Braking deep into a corner with the back wheel in the air as it tries to overtake the front? Not a problem.
Elbow down with the back tyre sliding? All in a day's work.
Saving a slide that should be a one-way ticket to the nearest gravel trap? Easy.
If anyone is likely to something that makes your jaw drop, it's number 93 is so here are five of our favourite photos that prove Marc Marquez can defy the laws of physics on a bike.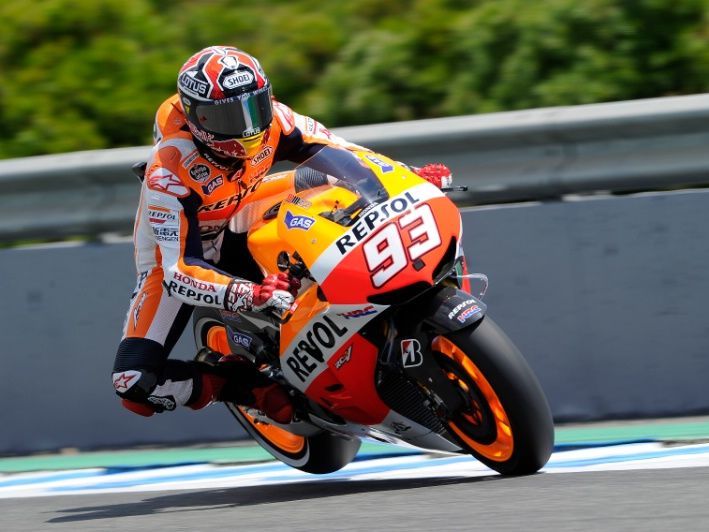 Starting to tip into a corner while hard on the brakes with the back wheel hovering over the surface of Jerez in 2014. Marquez is a rider that's helped normalise this kind of riding and force other riders to up their game or get left behind, literally.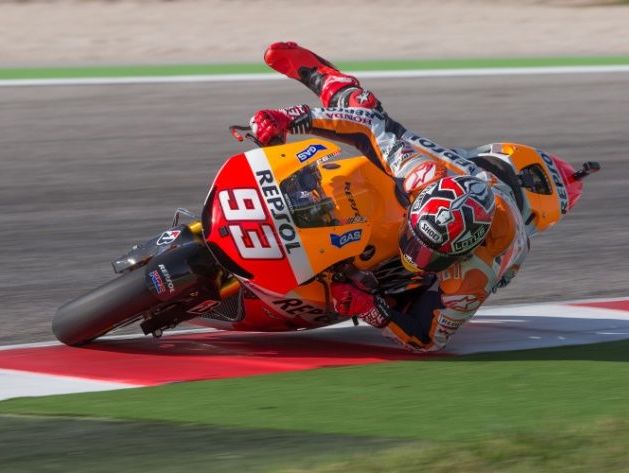 With right leg akimbo, left elbow down and the front tyre sliding, Marquez somehow managed to prevent his RCV213V from cartwheeling into the gravel at Misano during the 2013 San Marino GP.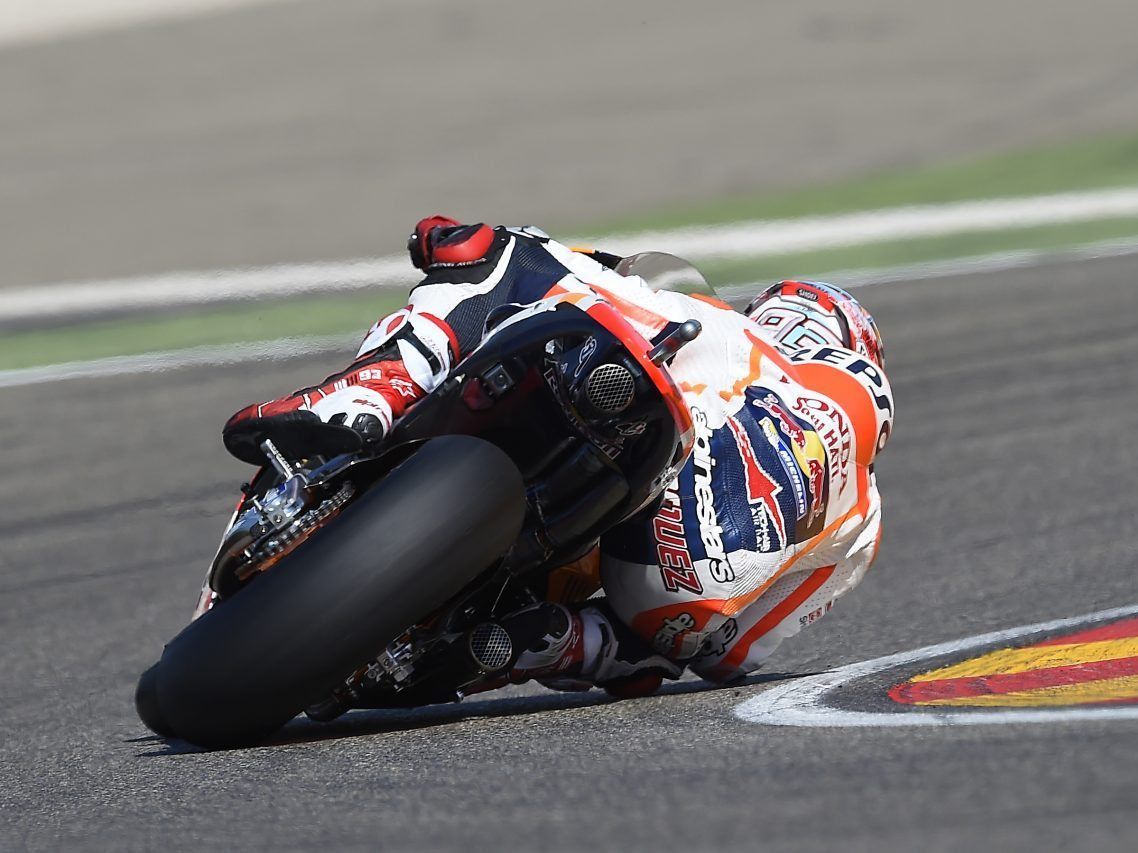 This kind of lean angle, getting on for nearly 67 degrees, was unbelievable when Marquez burst into Moto2 and MotoGP.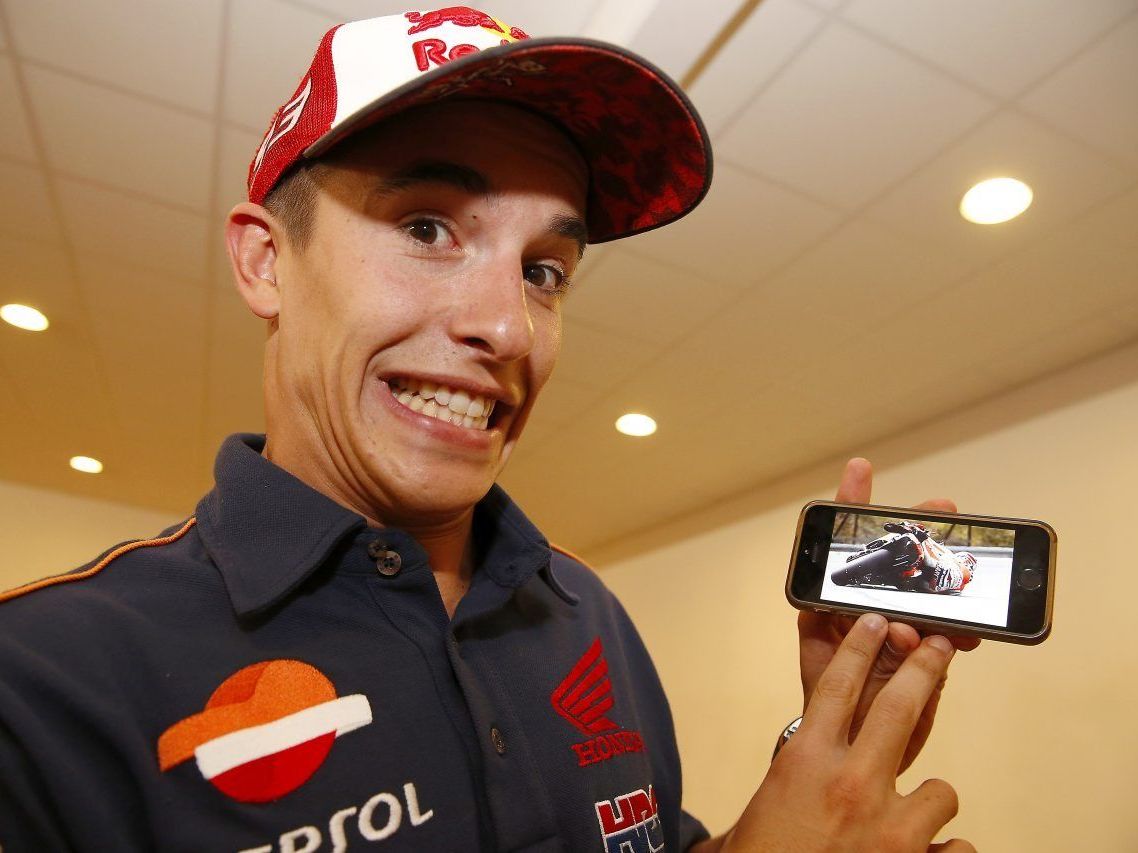 Look at the picture on the phone – Marquez's shoulder and the left side of his body are scraping along the track at Brno during a practice session before the 2014 Czech GP. Unbelievably, it didn't end in a crash. The young Spaniard somehow managed to pick the bike up and clamber back on it before riding back to the pits (presumably for clean pair of pants if nothing else).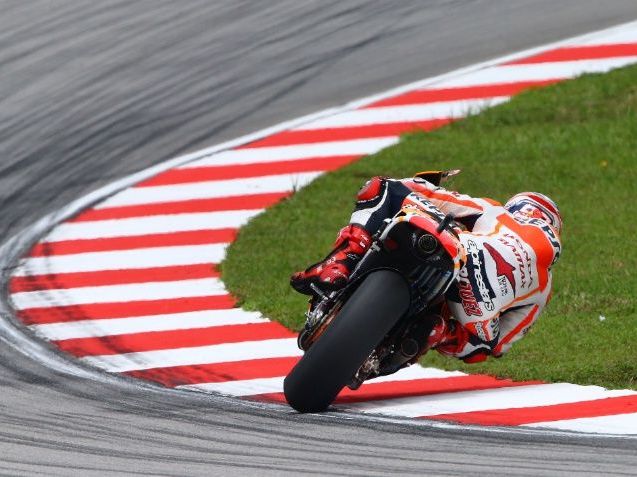 If anyone is likely to get the rear wheel sliding about during a race, it's Marquez. Who said traction control and rider aids make for a boring spectacle?