May the best man win! F1 title decider this weekend!
Toto Wolff says with the "F1 world championship going down to the final round it is proof how closely matched Lewis Hamilton and Nico Rosberg have been 2016 and is determined for Mercedes to give both drivers a flawless race weekend to ensure a fair and fierce battle."
We can't wait to see what goes down at Abu Dhabi GP this weekend between Lewis Hamilton and Nico Rosberg. Below shows what Nico Rosberg needs to secure a champion position.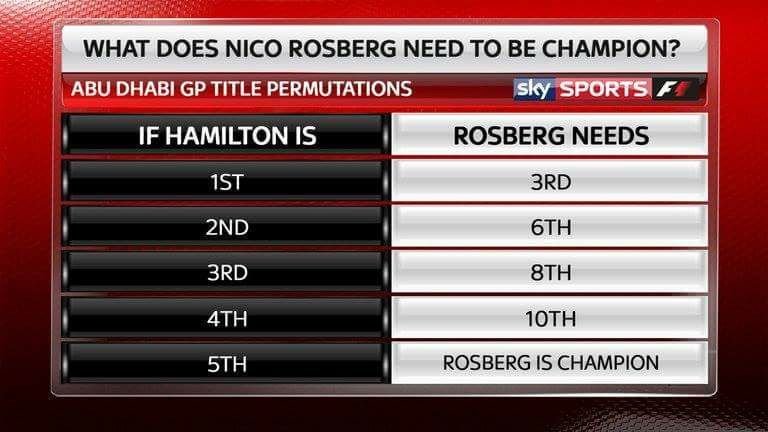 It's a close one for Lewis Hamilton and as we already know anything can go down in the formula one races. Which side are you supporting this weekend? #TEAMLH or #TEAMNR
Which ever driver your behind we've got the merch to go with it! Check out the collection below ;) Get ready to celebrate on Sunday!