Now the sport's elder statesman, F1's Iceman says as little as he did before but the race-winning speed that lit up the sport in the mid-2000s with McLaren and then saw him become world champion in his first spell at Maranello has not been evident since Ferrari rehired him on the back of an impressive two-year stint with Lotus.
That's not to say Raikkonen doesn't still deliver flashes of his best form from time to time - and fourth in 2015's standings was a major improvement on a career-worst 12th the year before - but the fact most observers expect the Finn to be an experienced support act to team-mate Sebastian Vettel's title challenge in 2016, rather than a contender in his own right, shows how the 36-year-old's stock has dropped, outside of Maranello at least.
The Finn made his debut in 2001 and his arrival on the F1 scene was greeted with considerable scepticism and, in some quarters at least, alarm. The youngster had competed in just 23 car races when offered a deal by Sauber and his inexperience left other drivers wary of accepting someone with so few miles under his belt. Raikkonen proved his critics wrong.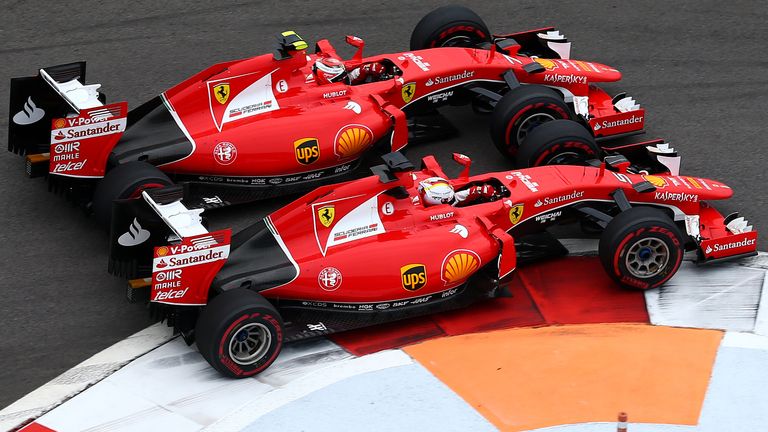 His debut season with the midfield Swiss team was sensational, the youngster proving within just a handful of races that he was a special talent.
By the time Kimi's world champion countryman Mika Hakkinen told Ron Dennis that he was thinking of taking a sabbatical in 2002, the race was on to sign the younger Finn - a race won by McLaren.
He finished the 2002 season in sixth place but began 2003 in dominant fashion, taking the chequered flag for a maiden win in Malaysia and the early points lead, despite having to race with a development version of the previous year's McLaren. The championship fight went to the wire in Japan, but a win for Rubens Barrichello guaranteed another title for Ferrari team-mate Michael Schumacher.
Hopes were high that Kimi could go one better in 2004 but McLaren endured a disappointing season while, in 2005, despite seven wins and an additional five podium finishes, the Finn had to settle for second place behind Fernando Alonso in the drivers' battle as reliability woes struck.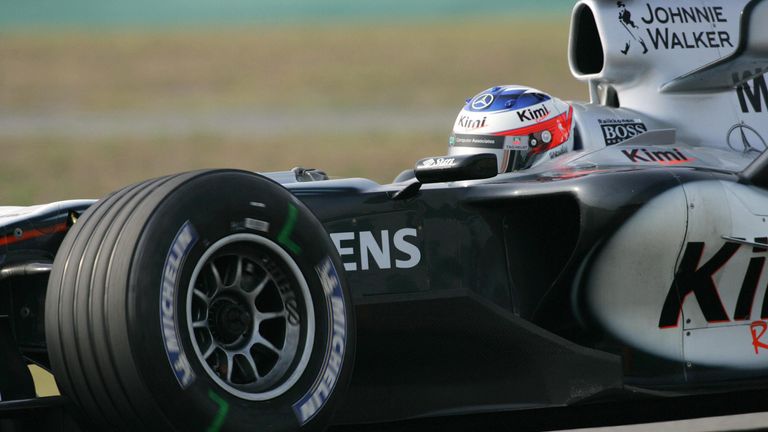 A winless 2006 followed for McLaren and at the end of the season Raikkonen had defected to great rivals Ferrari, the team having pinpointed him as the retiring Schumacher's successor.
He won on his debut in red in Australia but it wasn't until the summer that what had been a badly faltering title bid gained serious traction and Raikkonen seriously took the fight to in-fighting McLaren duo Lewis Hamilton and Alonso.
Despite being 17 points behind with only 20 to play for, the Finn somehow won the title against the odds with back-to-back wins in China and Brazil, thus finally becoming World Champion.
Many expected him to go on to further successes with Ferrari but in 2008 he played second fiddle to Felipe Massa and then in 2009, amid a disappointing season in general for Ferrari, he claimed just one race victory, in Belgium, and four additional podium finishes.
Nevertheless, it still came as a shock to many when Ferrari announced that they would part ways with Raikkonen by mutual agreement for 2010, the Finn paid off for the final year of his deal to make way for the incoming Alonso.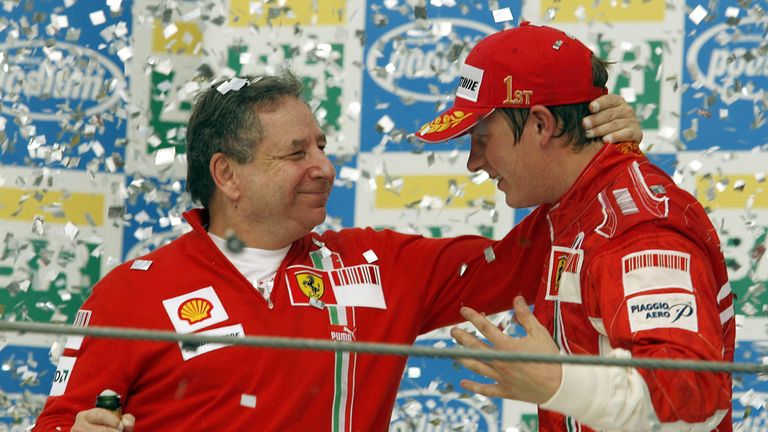 Despite talks over a return to McLaren, Raikkonen opted to turn his back on F1 and headed to rallying - a sojourn in which he experienced mixed success.
After on-off speculation that he would eventually come back to F1, Lotus announced at the end of 2011 that he would drive for them the following season, with Raikkonen quickly insisting that he was fully motivated for a return.
He proved as good as his word with the Finn scoring points in all but one of the season's 20 races and, after several near misses, a comeback race victory was finally achieved in Abu Dhabi - although arguably the most memorable aspect of Raikkonen's race was his increasingly agitated radio messages to his race engineer when given instructions!
Once again hailed as a top-tier driver, the success of Raikkonen's comeback was made official when Ferrari opted to re-hire Kimi as a replacement for the outgoing Massa.
Fireworks were expected in 2014 when Raikkonen was paired with Alonso, but the Iceman rather melted as the Spaniard turned up the heat. He finished over 100 points behind Alonso having been outraced 17-2 over the season.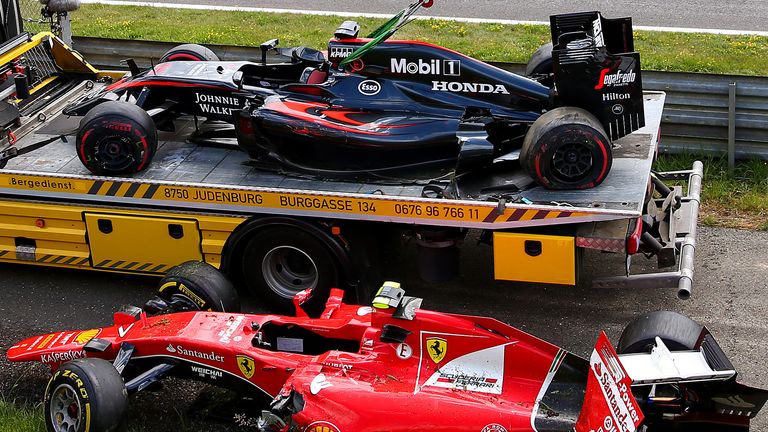 And any hope that the going might be easier following the departure of Alonso to McLaren was soon extinguished by the stellar form of the Spaniard's replacement, four-time champion Vettel.  
Armed with a James Allison-inspired Ferrari which was far more competitive - and, crucially, far more to his liking than 2014's model - Raikkonen was in regular top-five contention all season, the problem was that Vettel invariably qualified and finished ahead.
Kimi ended his podium drought with three visits to the rostrum, in Bahrain, Singapore and Abu Dhabi, but Vettel was in the top three a whopping 13 times - including three impressive victories. As with Alonso, Raikkonen finished over 100 points adrift of the sister car in the standings.
Despite his inconsistent form, and repeated errors in qualifying, Ferrari took up their option on Raikkonen's services for 2016 before the summer break was out - the Scuderia's new management happy with the harmony inside the team and confident Kimi, a noticeably more smiley presence in 2015, would get better.
The remainder of 2015 remained and up and down affair, however, and Ferrari will require rather more consistency from F1's once hottest property in what could be his swansong campaign if at least one world title is to finally return to Italy.